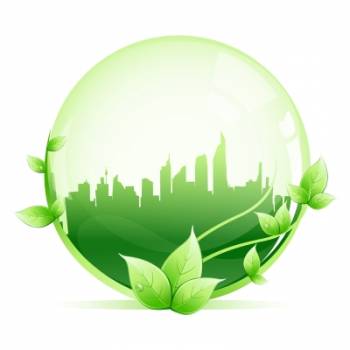 Going "green" is not only one of the new movements encroaching on the business sector; it is beneficial to the company. Not only do you look good, going green will also impact your bottom line and even help you attract some young, highly talented and environmentally conscious talent. Going "green" is great for your business. However, you must know how to do it well. In the bid to look more environmentally conscious though, many companies are going overboard and just doing what they think is green instead of what is proven to be an environmentally conscious way to do things. In case you are looking for that, here's several ways to adopt an environmentally-friendly approach to your business.
Print Less and Use More Online Services
The first step to going green is to reduce the amount of paper you use in the office. According to the EPA, the average worker uses about 100,000 sheets of paper every year. Moreover, more than 90% of those papers are turned into waste. That is huge. So, why not do the smart thing and cut back on your printing. Adopt a collaborative way to edit your documents online. Thanks to services like Google Drive, Basecamp and a host of other services, collaborative work online is easier. This means you can edit all drafts and only print out the final copy. That also means fewer documents to photocopy as you can quickly email everyone any document he or she need.
Get Rid of the Clunky Public Fax Machine
Honestly, we do not have anything against the fax machine. It is just that it has become outdated and does not cater to most business' modern day needs. Nowadays, there's a lot more emphasis on privacy, ability to work on the go, and easy access to all faxes anywhere in the world. The traditional faxing machine will not do that for you. The more modern online faxing machine, however, is capable of delivering all that and then some. It makes it easier to access your faxes anywhere in the world, which translates into saved time and more efficiency. It also comes in an encrypted form that only you or authorized users will be able to see and read. Compared to the past where all faxes were in the "public domain", this is a better alternative to work with. Furthermore, there are websites out there to help you filter and narrow down your choices such as FindAFax.com.
Use New Energy-Efficient Gadgets
Look at some of the gadgets in your office and see if they are old. Anything older than 10-15 years needs to be replaced. For instance, if you are still using the old air conditioning unit, it is time to switch to one with seasonal energy efficient ratio of 16-21. This is an energy efficient AC unit that will save you significant costs and still function maximally in all seasons. Most old gadgets consume much energy. Lucky for you, most new ones do not. In fact, they were built to help conserve energy and lower your energy bills.
Power Down at the End of the Day
There's no point in leaving your PCs, printers, copiers and TVs on standby mode. That is an energy guzzler right there. Instead, elect to power down at the end of the day. Shutting down your appliances is not only good for your pocket, it is also excellent for appliance's longevity. For instance, frequently hibernating or putting PCs in standby mode, usually, results in lower processing speeds on the PC. Finally, do more emailing, more scanning and anything that helps you get rid of papers. Moreover, if you have waste papers, make sure they go in the recycling bins. For documents with sensitive details, shred them thoroughly and then add them to the recycling bin so that the agencies can come pick them up for recycling.
About the Author
The writer, Oscar King, is in charge of improving efficiency at his company, and shares the strategies he has found to be most effective in an effort to help other businesses go green as well. To learn more about Oscar you can visit on Google+.
Natural Health Marketing

Grow Your Green Business is here to help you effectively market your green biz online. Whether you're looking for a specific service we offer or want to build a complete online marketing campaign, we'd love to help!




Get updates + marketing tips delivered straight to your inbox!